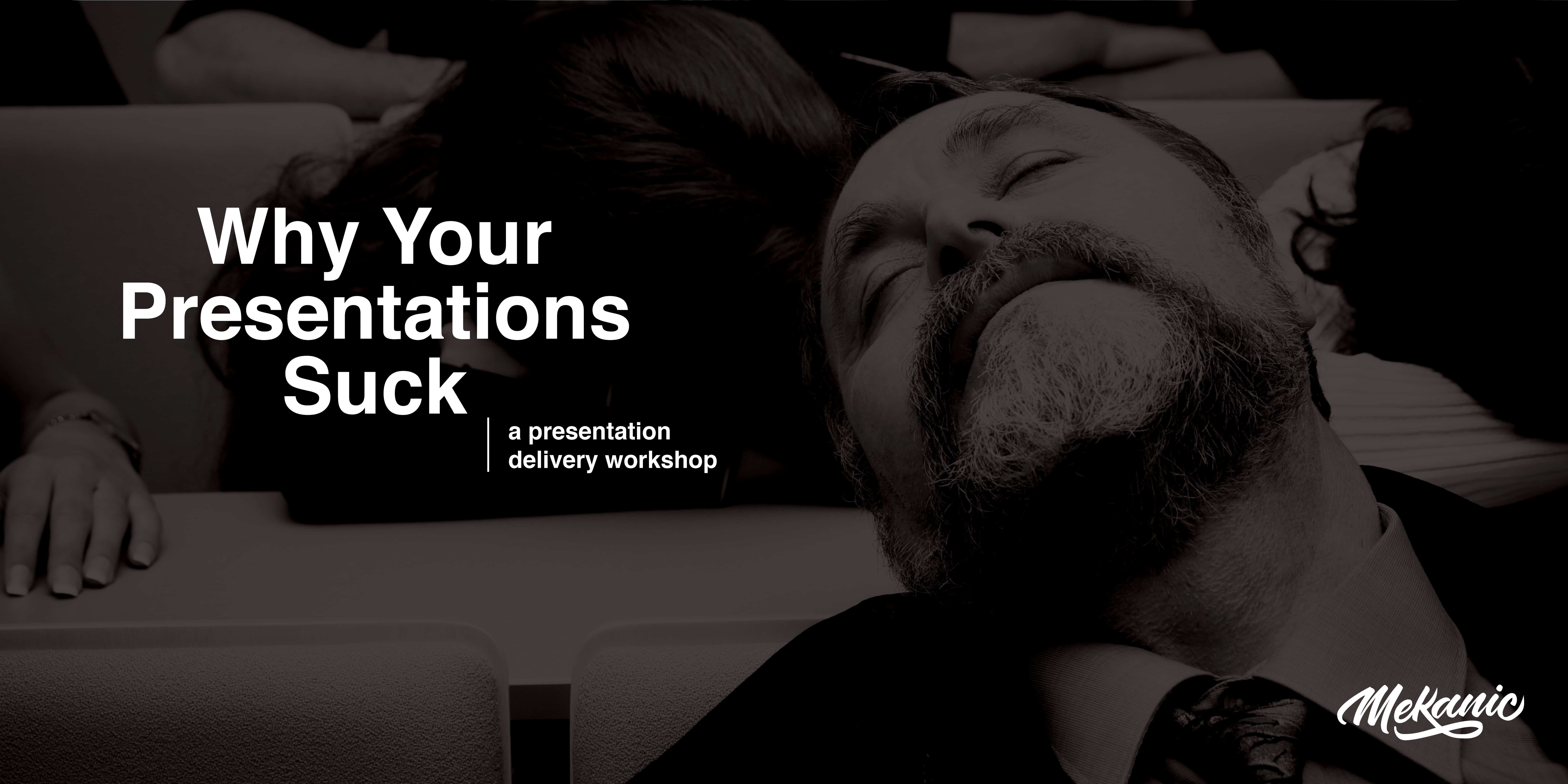 Announcing Our First Community Workshop: Why Your Presentations Suck
Wed, November 15, 2017, 6:00 PM – 8:00 PM EST | Mekanic, 1240 N. Pitt St., 4th Floor, Alexandria, VA 22314
We've noticed business leaders need help upgrading their presentations. We're here to share techniques you can put into place immediately to make improvements and achieve outcomes. Join Mekanic after work for our first community workshop. Knowledge, refreshments, and connections to awesome people are our treat!
Why Presentations Count:
Winning new clients, upselling customers, and activating audiences often begins with a presentation of your value. The fact that you've earned a listening ear is a feat in itself, so you can't afford to deliver a mediocre message with amateur visuals. You may think your script and slides are doing the job, but if your conversion rate is subpar you likely need to up your game. Bad presentations include slides cluttered with words, images, and effects, an up-front focus on features rather than value, and an overreliance on templated talk tracks. If you are guilty of these behaviors, attend our workshop and learn how to enhance your delivery and exceed your goals. We'll teach you the art and science of building a clean, cohesive, and compelling presentation that you and others can deliver with ease.
What You'll Learn:
Build your best talk track based on audience knowns and unknowns
Style your slides with the right content and tasteful design
Know when and how to pivot the conversation to address unique audience needs