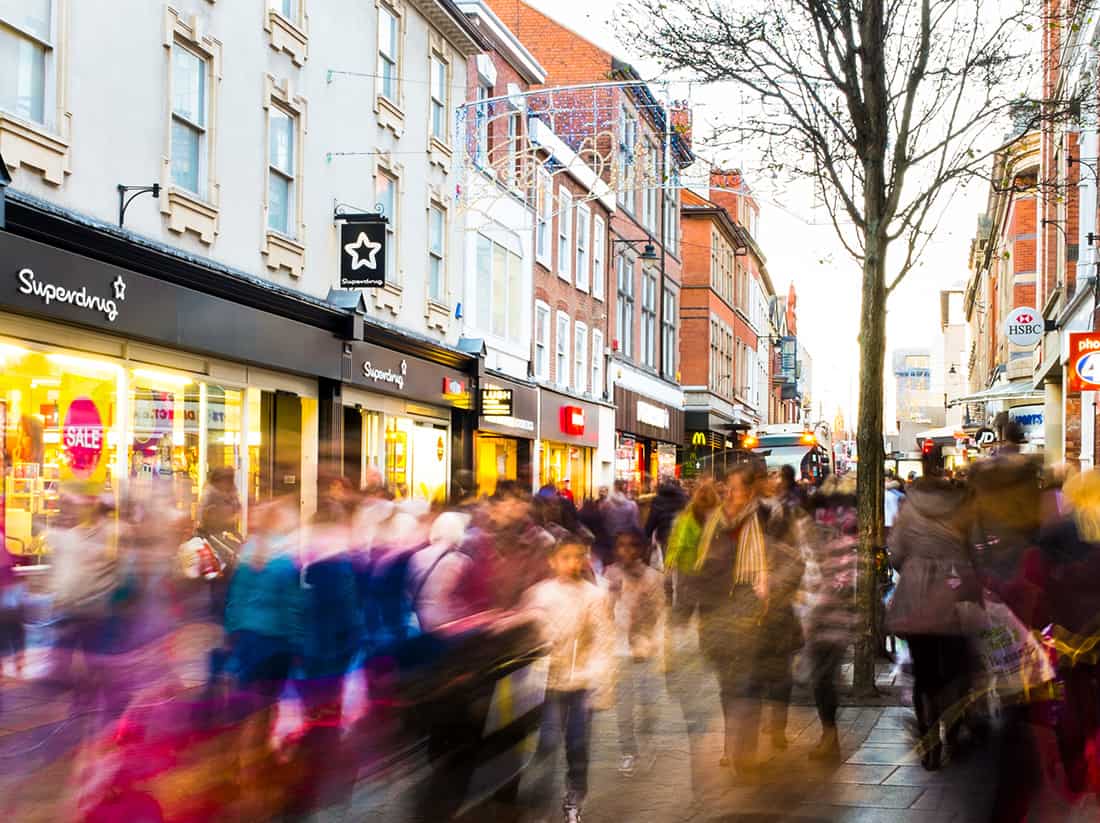 Where A Shop-hater Shops
Written by Katie Hansen
Somewhere along the way I transitioned from a mall rat maven to a shopping center cynic. I'm sure it happened organically with some major life changes. Building a family resulted in having less time and money to indulge in myself – as well as a need for more functional clothing and groceries. For the most part, it's either work clothes or loungewear and not many of those casual Coachella-inspired ensembles that I rocked in my twenties. It's rare that I breezily respond to a sales rep with "no thanks, I'm just browsing". I'm usually googly-eyed and desperate for them to point me in the direction of exactly what I need so I can make a purchase decision and keep it moving.
Don't get me wrong, I'm still a girly girl who loves to look current and her best. I still adore cooking and experimenting with exotic spices and new recipes. I just want my shopping experiences to be manageable and enjoyable given some new lifestyle parameters. I want three amazing options for a birthday dress that will fit my frame – not racks on racks on racks of styles I will never be able to pull off. Let's say only five choices of tomato-based pasta sauce (marinara, spicy, hit-of-cream, meat and veggiemania) – not 14 different brands with 8 varietals each.
These days, I put more value in the whole retail brand experience as opposed to volume in choices. Aside from the quality of product – the staff, fixtures and entertainment in a store will suck me in or spit me out. Here is a snapshot of places I frequent due to their enjoyable experience.
TRADER JOE'S — The Entire Experience
This store makes grocery shopping a fun experience, no question. Every time I step into my TJ's, I want to slap on a pair of quad skates and do laps around the store. Cue the disco ball! Those nostalgic, upbeat 80's soul-pop medley tunes get me in a happy mood and keep my pace up while I cruise the aisles.
Lovingly dubbed "The Crew", the employees are recognizably in their flow and aware of the customers – ready to jam out, help out and share their love of the product. The gentlemen must have to pass a flirty-without-being-creepy audition before joining the team. They make a lady feel like it is her birthday every day. Plus, they know how to hook up my son when he's being a crank. "Here, you want a free juice box little man?"
TJ's offers the right amount of human touch. Select products are often personalized with handwritten recommendation notes from the staff. It adds an element of connectivity and trust that I look forward to. The consistency demonstrated by this chain is unparalleled. I've been to TJ's in six different states and the experience is remarkably the same. Each store lives up to its brand promise of diverse employees with divine dispositions as well as mirrored offerings of products. Consistency breeds a feeling of comfort and sustains customer loyalty.
MARSHALLS — The Environment
I never used to discriminate against any of the players in the discount brand-name clothing chains. In the past few years though, I stay loyal to Marshalls. The chain has made an effort to invest in space planning – providing more walking room and curated product displays. I can scan more of my options when I have space to move around and better yet, they are often grouped into functional arrangements – work ensembles, street festival getups, soiree-worthy stunners. The store feels clean and accessible. Competing discount stores are less kempt and the racks are so crowded that they make excellent places for little children to hide and pop out at strangers with loud shrieks. "Shoppers, please keep your kids in control" the management will beg on the loud speakers.
In addition, the fitting rooms in Marshalls have impeccable lighting and flattering mirrors – better than many luxury brand department stores. How do these high-end stores not recognize that a killer dress in jacked up lighting will leave an abysmal impression on a new mom who is looking forward to date night and working hard to get her figure back? I'd rather hit up Marshalls and keep my esteem soaring as I twirl around in delight and smize in the mirror – while also spending the same amount of money on four outfits instead of one.
HOME DEPOT — The People
For someone who is not a home-reno gal, I love hitting up the HD with my little family. It's a store where dreams are explored and plans made. The lofty ceilings subconsciously feed my desire to stretch my creative vision and the genuine staff keeps me grounded. Upon entrance, the store presents itself as a behemoth but within seconds you are greeted by an apron-clad employee offering to help you navigate your experience. The familiar orange apparel reflects qualities of the HD team – warm, friendly, optimistic and approachable. The staff is knowledgeable and eager to learn about your project. They are patient, articulate and motivated to sell you precisely what you need – the right things, not more things. It's easy to see that this brand has mastered authenticity and its promise builds from the admirable people representing Home Depot. Plus, that woodsy smell is addicting!
All retail brands can work to enhance experiences for store patrons. There is not an end-all solution that remains static throughout a brand lifecycle. Experience design is just one piece of the brand pie that should evolve over time as buying patterns and customer demographics shift. Successful brands carve out time to identify their audiences (knowing that they have more than just one) and find ways to attract and hold all of them. Designing a prime environment is essential and brands should invest in aesthetics and function equally. Holler at an interior designer for this! Hiring practices should have weight behind them, being mindful that those employed fit the brand personality. You don't see Emo Elliott working at Trader Joes. Brands would also benefit from paying attention to details in human behavior and choice selection. For instance, it could be a fab experience for a woman to shop in a clothing store with options grouped by body type (pear, athletic, hour-glassed, apple, etc.). If brands could find novel ways to ease shoppers' decision making, I believe they'd become a shop hater's paradise!