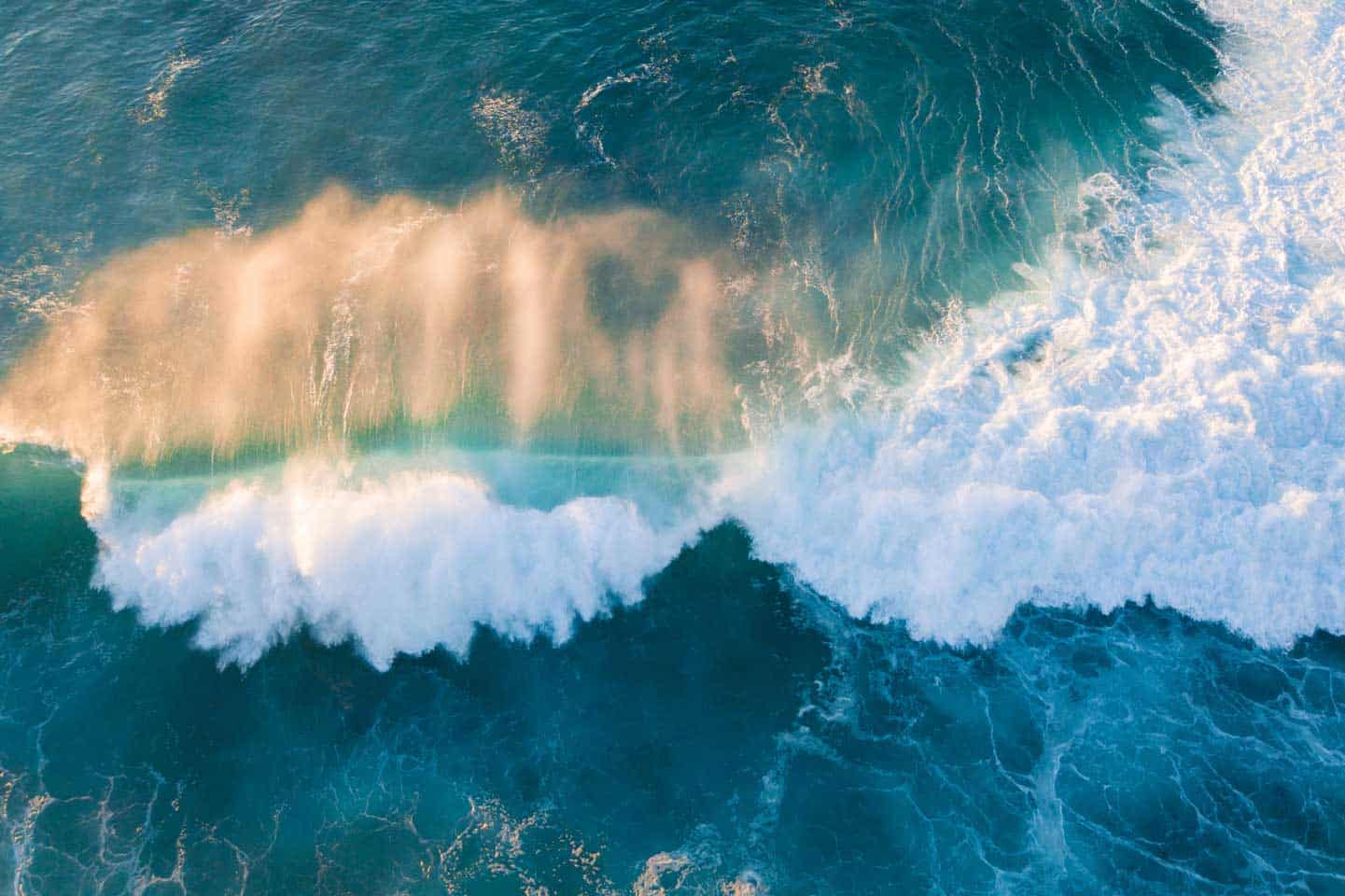 Riding the Wisdom Wave: The Gift of Brand Strategy Service
Written by Katie Hansen
I have something to admit. I don't pay much attention to the news. I'm not up on current affairs and don't know the latest in pop culture and celebrity gossip. I haven't had cable in four years and don't consume much TV in general. When the radio comes on in my car, it's for music, not talk. I stay abreast of what I need to know to make good decisions, vote intelligently, and plan for curveballs that the world may throw at my family. I don't overdo it. And guess what? I'm aware and astute, and I have branding to thank for this.
When we started Mekanic, I had no idea how much wisdom, appreciation, and respect I would gain from serving our clients. Here at our (un)agency, we don't specialize in vertical industries or types of businesses like B2B or B2C. This open approach has given our team the gift of deeply understanding so many fields, products, and initiatives and the distinct value that each brings to our society – either tied to the health of the United States or on a global scale. It feels like we become more in touch with why everything matters in the grand scheme of life, and this holistic awareness is enlightening and empowering as we continue our cycle of brand strategy service.
We know the tremendous impact that campus housing and residence life have on the well-being, academic achievement, and personal development of college and university students – and the obstacles that stand in the way of delivering exceptional living environments for these students. Do you know that on-campus housing saves lives every day? We know what makes concrete masonry such a time-tested building system, and the science behind how it creates extremely resilient structures and communities. Do you know how concrete masonry helps reduce neighborhood maintenance costs and protects against natural and manmade disasters? We know the pressures that rural towns in the Rocky Mountain West are facing as their citizens struggle with limited employment opportunities, housing constraints, changing water rights, access to healthcare, and encroaching corporations threatening their multi-generational way of life. Do you know about the countless nonprofits that work tirelessly to protect and empower these communities, so that they don't die out?
There are so many complexities involved in the work our clients do and a multitude of challenges they endure to make our world a better place. From policy changes to transportation infrastructure to generational behavior shifts and everything in between – it's all interconnected. Many times, we discover buried linkages that can tie the goals and capabilities of our clients to one another. Where one has a need, another is poised to fill a gap. Or, there are powerful partnerships that can come to life to benefit the greater good. It's thrilling when we have these ah-ha moments and can make fruitful introductions. As natural networkers, we love facilitating these connections and we feel fortunate to be positioned to do so. Even serving as bridge-builders helps our team gain new dimensions of knowledge.
Through branding, we recognize the vast underpinning of organizations and systems that are supporting and strengthening our communities. Personally, I take less for granted, have more pride in my country, and have more to add to conversations around the dinner table, after a handshake, and in leadership environments. I am interested and well-versed, not disconnected, cynical, or shallow – as one may expect a "news avoider" to be. Of course, I don't know everything –and when I'm clueless on a discussion point, I don't stay silent and nod along in fake familiarity. I ask questions because that's my job – to be curious and to care, not to be the smartest in the room. The wisdom I gain through our work is not meant for bragging and boasting. It's fuel for active listening and thoughtful insertions that are relevant in a dialogue. It's what keeps me grounded and optimistic in a world full of conflict, fear and adversity.
Service through branding has been both a gift and an honor. Our clients have made me a better person who is more connected and empathetic. I didn't expect these outcomes, but I'm deeply grateful for them, and without a doubt, branding has made me forever curious.