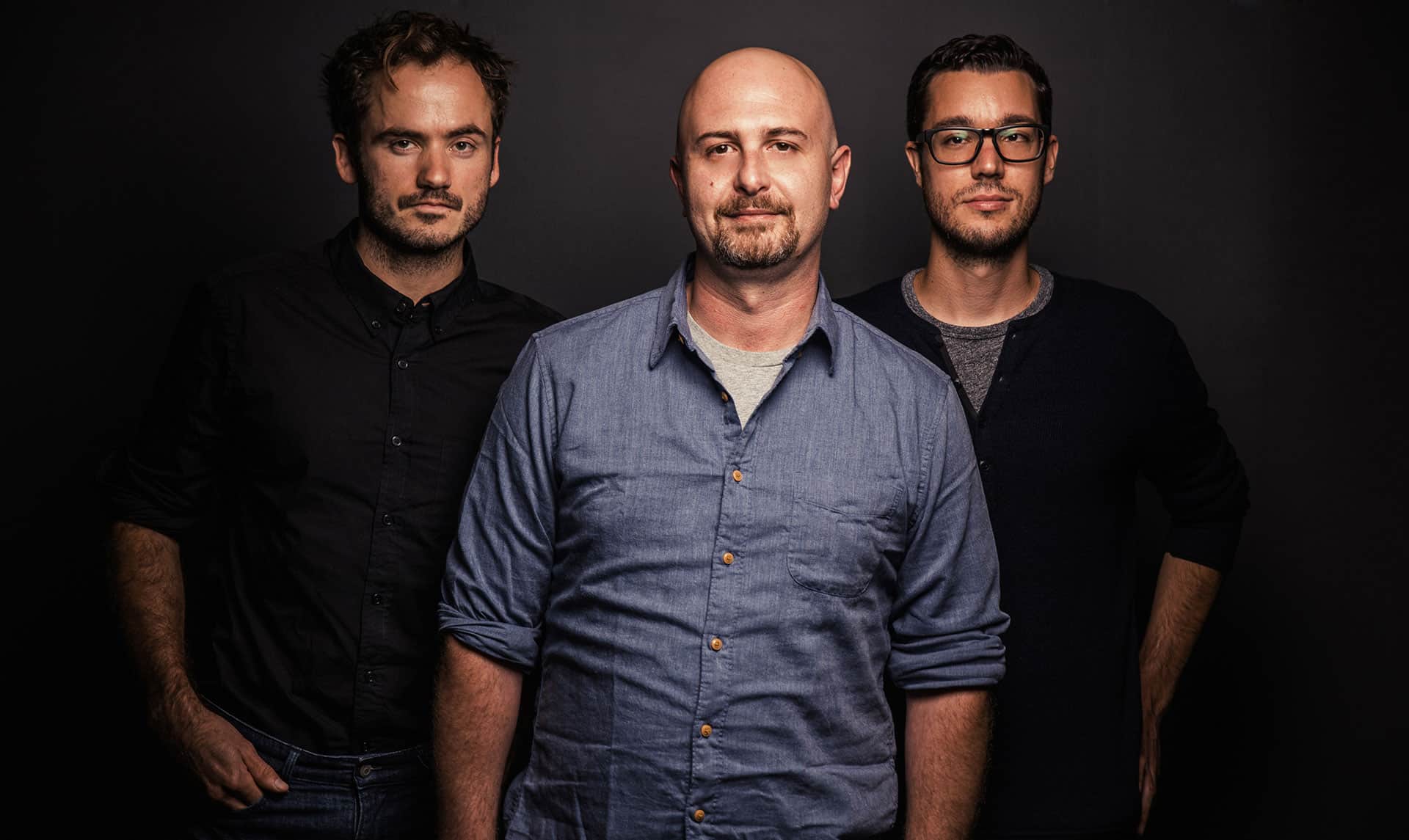 NEWS: Mekanic Means Business with Strategic Additions
New partner guides clients through growth and change
Contact: Erik Hansen
Tel.: (703) 647-9884
Email: erik@mekanicbrands.com
Website: mekanicbrands.com
ALEXANDRIA, VA, September 25th—Creative brand consultancy Mekanic welcomes seasoned strategist Alex Jimenez as the agency's new Partner and Chief Business Officer. Alex's appointment highlights a series of recent additions that enable Mekanic to support clients with an unparalleled breadth of services.
Alex brings over a decade of experience advising small to multi-billion dollar enterprises. As a Senior Director with ManpowerGroup, Alex led teams responsible for devising custom business solutions for clients such as Dell, HP, Hitachi Data Systems and Microsoft. He excels at coaching organizations through critical inflection points—including periods of growth, product launches and leadership or strategy changes. Among his specialties: developing strong teams, implementing visual tools to measure progress and creating cultures of inclusion.
"We can now look at all aspects of an organization—from human capital and fiscal health to brand narrative and design—to guide it through any transformation," said Erik Hansen, Mekanic Co-founder and CEO. "Most of our clients don't have the luxury of a full C-suite or the budget for the big consultancies. Now we can offer that executive-level direction as part of our brand-building Kamps."
"What I do dovetails perfectly with Mekanic's core offering," said Alex. "When branding or rebranding, you ultimately decide who you are and what you're doing, then you have to shape your organization from there. I help our clients define their goals and build their internal capacity to achieve them."
Prior to joining as a partner, Alex advised the husband and wife-owned Mekanic on their own growth trajectory. It soon became clear how much Mekanic's emerging business, association and nonprofit clients could benefit from his keen insights.
"Alex gets everyone on the same page quickly," said Katie Hansen, Mekanic Co-founder and Chief Experience Officer. "He doesn't just tell people what they should do. He shows them how to do it. He breaks down silos between upper management and other staff so people understand their roles and buy into change."
Alex is one of three key additions Mekanic has made in recent months. They also added Adrian Parsons as Agency Catalyst and Bryan Taylor as Senior Designer and Front-end Developer.
"Adrian is really on top of what's happening in the digital space," said Katie. "That's a tremendous asset to our clients. At the same time, he always takes a story-first approach to all of our communications, with an incredibly human and empathetic touch."
"When you find someone like Bryan, you keep him," said Erik. "He excels at the details and craft of both design and writing code. That makes him a unicorn in our world. I'm excited for the level of talent we've assembled here. We can really kick open some new doors for our clients and help them navigate all kinds of growth and change. Not many agencies in our space can say the same."
####
About Mekanic 
Mekanic is a strategic creative consultancy that makes first-class branding accessible; delivering go-to-market brand systems swiftly with inclusive partnerships, transparent practices, and fair, ethical pricing. Mekanic serves emerging businesses, associations and higher education with branding services ranging from sound growth strategy to authentic story telling, award-winning design to comprehensive marketing campaigns.