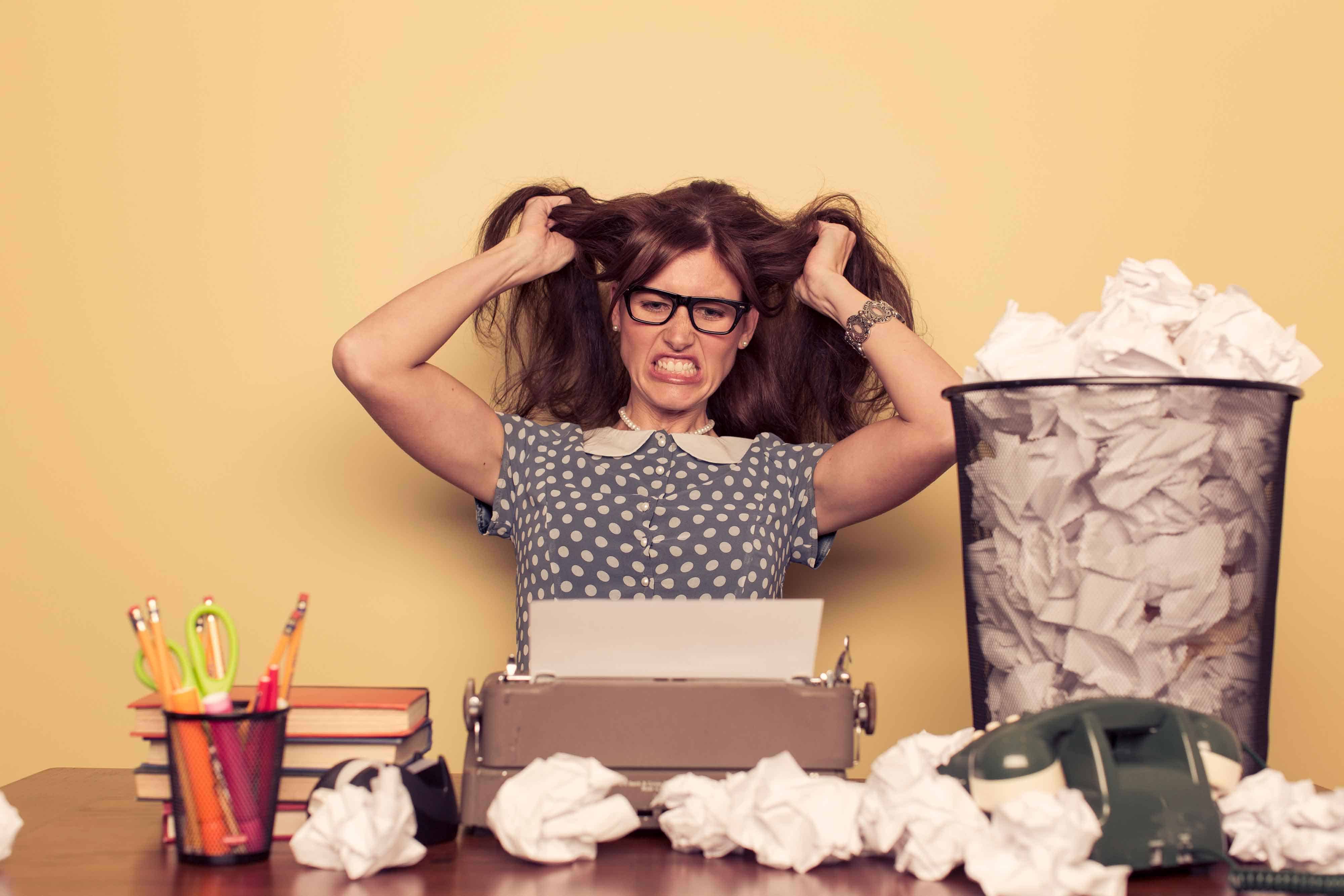 If It's Not Hard, It's Not Rewarding
Written by Kate Burgman
"You're so lucky that your job is fun and you get paid to do what you love!"
If you don't work in a creative field, I'm willing to bet you've said something like that to a person who does. It's okay – we've heard it many times before as designers, art directors, strategists, copywriters, project managers, and even business owners at a creative (un)agency. And you're partially right. We do love what we do, we do get paid (although we also engage in pro bono work and sometimes have to fight to defend our value), and it is fun to work with other creative people who are also doing what they love while helping our clients take new approaches to engaging their customers.
But just because it can be fun, that doesn't make the work EASY. After all, the core of what we do is solve problems for our clients. If these problems were easy to solve, the organizations we serve wouldn't need our help. We do a lot of discovery work on the front end to inform and back up the recommendations and decisions that we make. Furthermore, during the creative process, the people involved in the discussion can and will inevitably disagree on things. And when they do, they have to figure out how to work through their differences while still producing the best possible solution.
I had to come to this realization for myself recently. Before I started working at Mekanic, I mostly managed the development of extremely technical back-end web applications and database integrations. I knew that distilling and executing on requirements for technical projects involving software development was hard work. Compared to that, I think I must have subconsciously expected the work we do at Mekanic to be easy and fun because design and messaging are creative endeavors.
What did it take for me to see the light? I had to go through a creative challenge of my own when I wasn't expecting it. When I'm not working, you're most likely to find me at band practice, on stage, or in the studio. I've been playing and writing music for over 25 years (as painful as that number was to type), which means musical creativity feels like second nature to me at this point, whether it's a practice, performance, recording session, sketching out songwriting ideas, or just playing around in the basement with friends.
I had the good fortune to go with my band into the recording studio a couple of weekends ago, which we typically only do every couple of years. We were limited on time and wanted to get the basic tracks down for eight songs we had never recorded before. At times, things felt like they were taking a lot longer than they should, and we were having some trouble communicating with each other and with the sound engineer, as well as making decisions about how to play certain songs. We did share some smiles and jokes, but it seemed like there were more frustrations and disagreements. I caught myself thinking, "This should be easy and fun," and I let myself get a little discouraged by that, but I plowed ahead, wanting to make sure we met our goal of getting all the songs done.
We made it through the weekend, and when we were packing up our instruments and equipment on the last night, I actually felt relieved that it was over – and I was having a hard time figuring out why. That's when I realized that we had been hard at work the whole time, pouring out all of our creativity to try to make the best record that we could!
At the end of the recording process, listening back to the rough tracks showed that each band member really put their best performances forward. In the days that followed, after we had all listened to the songs on our own several times, we shared with each other that we thought this album sounded like our best work yet. We admitted that we all felt like we encountered challenges along the way, but that ultimately, it was a rewarding experience. That should be the case with any creative process, whether you're pouring your heart and soul out to make visual art, music, theater, literature, or whatever your desired medium for creative expression is.
If you're prepared to engage in some hard work with us — and reap the rewards — let's make beautiful music together.