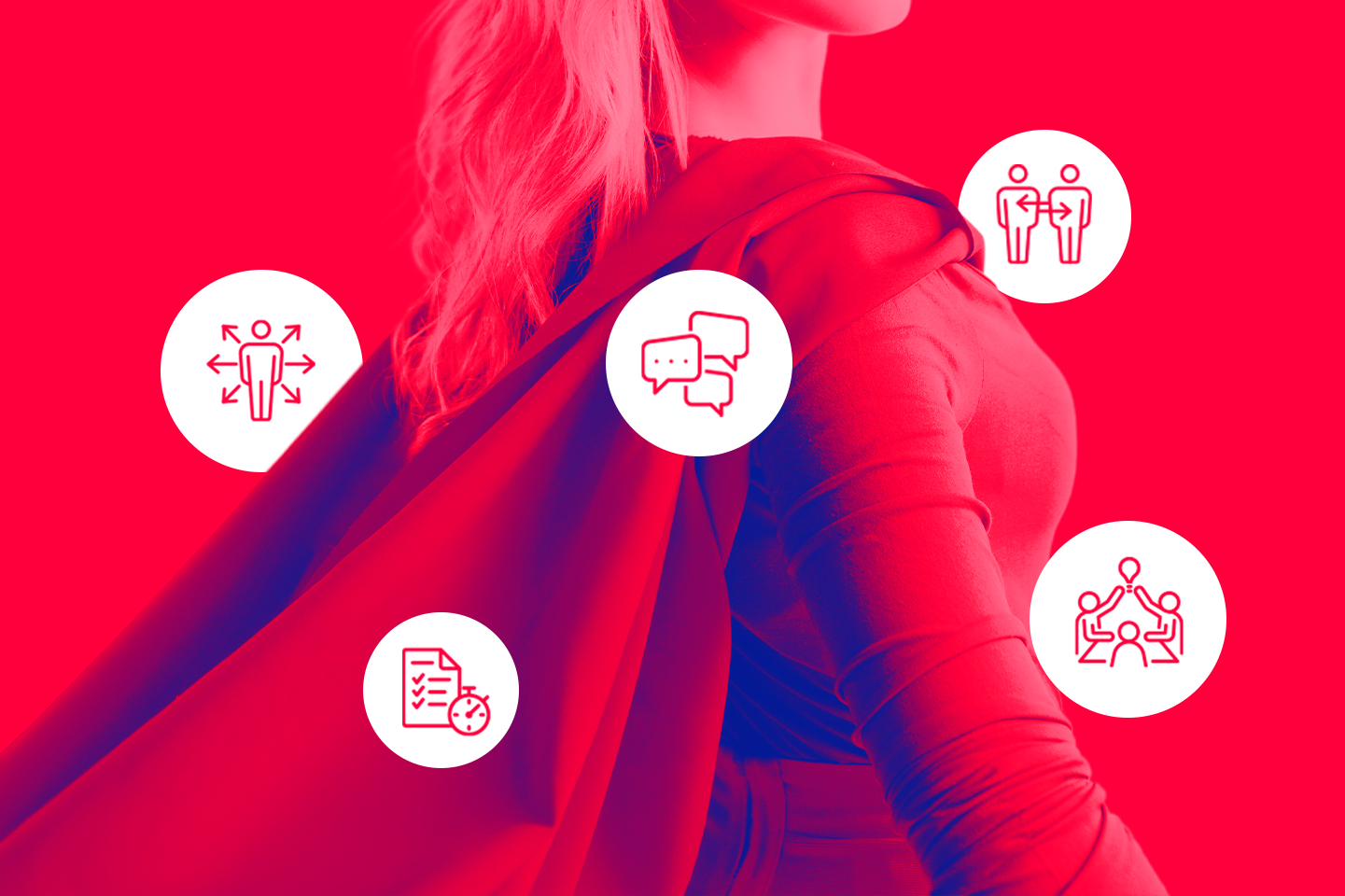 Have No Fear, a PM is Here
When you think of a Project Manager (PM), it's most likely someone shepherding a team to achieve project goals within given constraints. PMs keep everyone informed of scope, tasks, timelines, deadlines, budget, and more.
Once you begin a branding, marketing, design, or web project with an outside agency, like Mekanic, that organization's PM can be and do so much more for you. Here are some intangibles I feel are vital for a PM to deliver on in support of you and your organization's project.
Let the PM be your liaison
The world of branding is exciting, refreshing, but ohhh so new for you. As conversations between your organization and the agency pick-up, you might find yourself lost in translation. New jargon such as brand persona, iconography, and visual identity—to name a few—might throw you for a loop. It's not your responsibility to become a branding expert, allow the agency's PM to liaise between their group and yours.
After all, you should be aligned and working as one team, so one PM is all that's needed. Let them bridge conversational gaps between graphic designers, web developers, and content strategists so you don't have to. While everyone at the agency should be seen as an extension of your team, the PM absolutely takes the lead role to ensure that's how it feels for you and your team.
Side note: Interested in learning some branding industry lingo? First thing to note is that you most likely have some of the basics in your back pocket. We know people use different definitions for common terms, so we put together a well-organized, easy to navigate glossary to align teams to the same vernacular and help our clients better understand our work and world: https://mekanic.com/glossary/ This isn't an afterthought for us—we see it as an important piece for ongoing brand success—so we leveraged terminology from leading experts like Marty Neumeier and Interbrand.
Don't give up your culture or process
Have you ever spent 3-6 months working with an outside agency, yet they aren't understanding and embracing your organization's culture, smoothly adopting to your experience-built internal process, or meeting your boss' expectations? Wouldn't it be ideal for the project to seamlessly flow as if the agency's team has always been a part of your group?
Have no fear, a PM is here. Don't give up your culture or process – allow the project manager to blend the styles of both your organization and their agency to allow for a smooth ride. But how? It's actually quite simple, be upfront. Talk to your PM about your expectations and how your internal team needs to operate. Have you worked with outside agencies in the past and understand what works best for your team? Share your process from the get-go, set the stage. Here are just a few starting points:
Do you like weekly status calls with a formal agenda and meeting minutes? 
Who from your team needs to be kept informed on everyday tasks vs just sharing high-level production schedules? 
What are your communication preferences—i.e., do you like to use Google Chat, Slack, Teams, etc.? 
Does your team need formal documentation and/or sign-off at certain milestones?
Set your expectations with the PM and allow them to handle the rest. And never be worried about adding any additional needs to help with project success. It's why the PM is there, and they want to ensure you and your team are comfortable and at ease.
Managing the additional workload
If you've taken the lead on a branding project within your organization, you might begin acting as a mini-PM yourself, chasing down internal staff or external committee members to review documents, provide feedback, etc. This additional work, on top of your normal day-to-day, can add up. Don't put additional pressures or responsibilities on yourself to manually follow-up, rather allow the agency's PM to take the lead.
Don't recreate the wheel around communicating with your team. If you need to keep this off your plate or are not fully confident managing next steps, ask the PM for help. Allow them to either handle most communication, scheduling, etc. or provide you with email scripts, bullets, etc. to support what you need internally to get your project done. As a PM, I often:
Draft email correspondence on behalf of the client to communicate to internal stakeholders
Coordinate scheduling on everything from meetings to discovery surveys to stakeholder interviews to workshops
Outline high-level or detailed next steps and communicate who is responsible and when
Provide best practices when organizing content or feedback
Additionally, a great PM should recommend resources to help guide your team. At Mekanic, I rely on the following resources, among others, to move projects along.
Doodle Poll: Individual or group scheduling
Typeform: Survey tool to gather insights/feedback
Basecamp: Online project management tool to assign tangible to-dos with deadlines
Final thoughts
A project manager does so much more than processing to-do's and keeping a project on schedule. A PM acts as your liaison, bridges cultural gaps, and can recommend processes and resources to efficiently manage internal workloads. Don't struggle in the dark—rely on your PM to help you and your team through your next branding project, marketing campaign, design need, web refresh, and more.