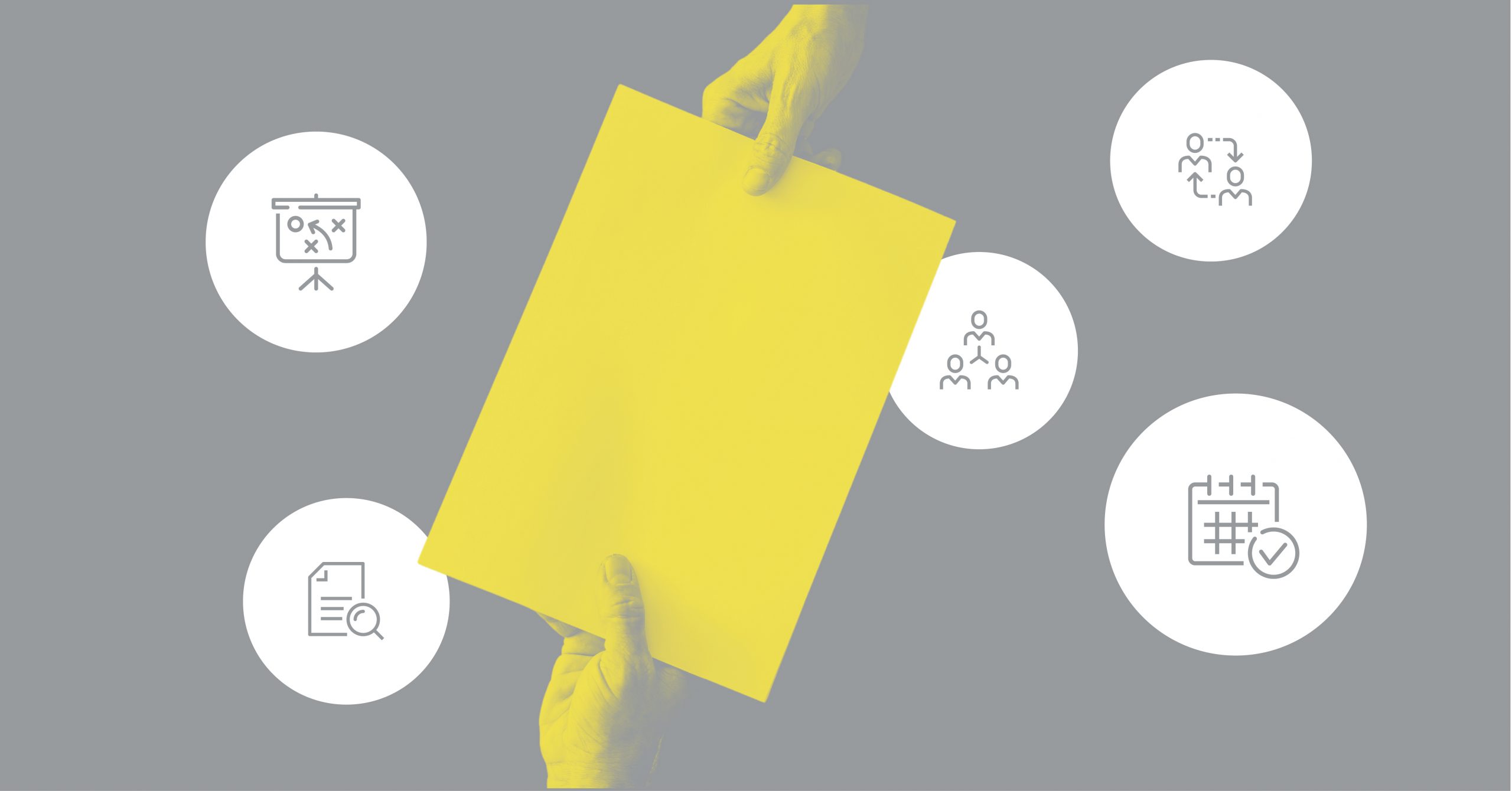 Five Tips for Creating Successful RFPs and RFIs
Written by Alexander Jimenez
At Mekanic, we respond to Requests for Proposals (RFPs) and Requests for Information (RFIs) on a weekly basis. Before diving in, we want to extend our appreciation to all of the prospective clients who have engaged us over the years on RFP/RFI requests, even if Mekanic was not selected in the end. We value any opportunity to interact, engage, and share our expertise with others—even in formats like proposals. We learn something new about ourselves every time we respond; as such, we decided it may be helpful to share recommendations on the RFP/RFI process with those who are creating, distributing, and reviewing the responses.

We felt this might be timely as organizations are re-assessing their brands and their strategic needs after the tumultuous last 12-18 months. We have certainly seen an uptick in organizations reaching out for support as they begin assessing their market position post-COVID.

The proposal process is stressful, time-consuming, and, in the end, not a guaranteed proposition. We have seen organizations do everything they seemingly can to pick the "right" partner yet come back down the road unhappy with the end result. There is no perfect process, but there are some easy wins along the way that can help increase your odds of a positive outcome.

Anticipate the Urgency
Too many times have we seen clients hit the proverbial wall before they issue the RFP/RFI. This is kind of like hiring new employees; if you can avoid waiting until the last minute to decide that an RFP/RFI needs to be issued, you are increasing your odds of long-term success. Even if you need to wait to issue a formal RFP, an RFI that is shorter and broader can help narrow down a prospective vendor list and also better inform the RFP creation process when the time comes. The RFI review team can be smaller in size to avoid overinvesting in labor time.


Identify the Core Team
In addition to senior staff, look to other team members to involve in the RFP process. Many times, the pain that is the root cause of your business challenges is being felt across the organization. Strategically including people who deal with that pain, no matter their role or title, is a smart way to ensure you actually address the problem, not just the symptom. Additionally, this helps expedite adoption of whatever large-scale changes may come as a result of the engagement. It is also critical to define and document an accountability structure so that the leadership structure for the RFP process, as well as the future engagement, is clearly communicated to all stakeholders—including the eventual partner you select.


Identify the Pain and Requirements
Identifying the actual pain that is the root cause of your business problem is extremely valuable in crafting a successful RFP and identifying the right partner. Revenue loss, for example, is a symptom but usually rooted in a deeper problem. Taking the time to work through the organizational pain internally is a valuable exercise. Even earmarking a small budget for a partner to come in and assess the challenges can be a very smart intermediary step before going out to RFP. Having the insight into various pain points allows your team to craft a more comprehensive, detailed requirements document to inform the core of your RFP. Well-defined requirements mitigate wildly different RFP responses and, more importantly, pricing variances in those responses. While pricing should not be the only deciding factor, it certainly is an important one, so defining the guard rails will hopefully give your decision-makers more clarity in the review/decision stage.


Leverage Your Network
You are not alone. Many of your peers have experienced the same pain you and your organization have. Spending time gathering feedback and input from your professional network is exactly why you have them. Asking for RFPs/RFIs they have issued so you can see the types of questions they asked, references on not only companies they awarded to but others who were highly qualified but did not make the final cut, as well as general feedback they gathered during the process will provide value to your organization. Don't waste valuable resources reinventing the wheel when you have a tire shop down the street.


Be Realistic (and Transparent)
This one is key. As optimistic as you are, be realistic—both externally and internally—with your timelines. Good RFP responses take time to craft; great ones take even longer. Allowing prospective partners adequate time to respond, with a Q&A round included, will yield more impactful responses. Depending on the number of RFP participants you down-select, be honest with how much time you will need internally to review and make those choices. Your RFP team has a full-time job, so this is an extra (though important) task added to their workload. Make sure you are getting their best, not rushing through haphazardly. If you are at the point of issuing an RFP to the marketplace, it is because you have identified a need for your organization. Don't rush that for the sake of hitting what is most likely an arbitrary deadline. Be conservative with your level of effort expectations. Your team, and your future vendor, will thank you, I promise.